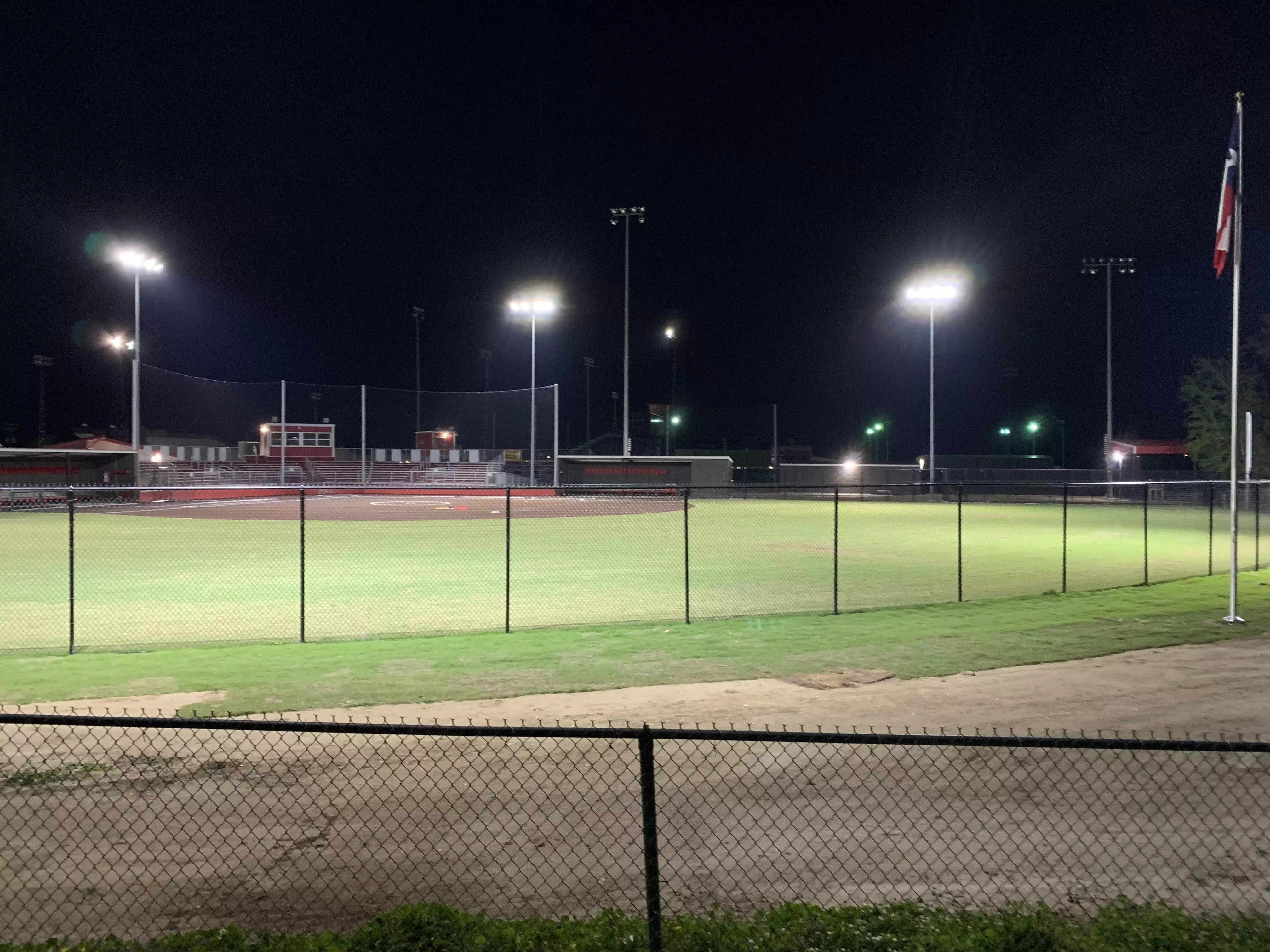 LED Sports Field Lighting – Wichita, KS
Add-All Electric provides outdoor LED sports field lighting in Wichita and throughout Kansas. They install lighting for baseball fields, football fields, soccer fields, and more. Installing LED light fixtures can save up to 75% of your energy consumption costs.
If you are looking for an honest, reliable electric company, we are your company. Our goal is to always exceed your expectations.
With a fleet of bucket trucks and expertise in stadium and sports field lighting, Add-All Electric is the go-to electrician/sports field lighting company to call when you need outdoor stadium lighting installed, repaired, retrofitted or maintained in the Kansas Area.
For stadium lighting, LED lights are the best choice. Today, many stadiums and sports fields are switching to LED lighting because of the overwhelming benefits. Compared to High Intensity Discharge (HID) lighting, LED Lighting:
is energy efficient
environmentally friendly
lasts longer
is instant on with no warm-up time required
focuses all the light generated where it is wanted with no losses
has better quality light which requires fewer light fixtures to be installed
uses less power which on new installs (vs. retrofits) means smaller breakers, contactors, wire size and conduits to each pole
requires less maintenance
could get you a rebate from your local utility company.
Why Add-All Electric for Sports Field and Stadium Lighting?
Add-All Electric has been working hard since 1970 and has built a reputation for quality work and expertise in the Sports Field Lighting and Stadium Lighting industry.
Our Sports Field Lighting Services
When we install your sports field or stadium lighting, we take care of everything from beginning to end.
Our installation services include:
Pulling permits,
Soils testing,
Underground trenching,
Running conduit and wiring,
Pier construction,
Pole Setting,
Light Assembly and positioning
Inspections, and a
5-year warranty on LED Lighting.
Whether your LED lighting needs are small or large, it is our pleasure to serve you. While we consider ourselves the best LED lighting company, we know you will be the judge of that. We invite you to read our customer reviews and decide for yourself.
To get a FREE price quote for LED sports field lighting services in Arkansas, call us today at (972) 254-1158. Or, click here to submit a request through our online service request form.