Electricians in Frisco, TX
Add-All Electric is an electrical contractor in Frisco, TX. As your local electrician we provide residential, commercial and industrial electrical services. We started in 1970 as a small, family owned business. Although we've grown and have quite a few employees now, we still consider ourselves a family owned business. You see, many of our employees have been with us for years. They are like family to us. It is because of their talents that we have grown.
Today, we provide electrical services to Frisco homeowners, car dealerships, churches, retail businesses, schools and more. Even though we've grown, our electricians still pride themselves on providing personal service and they work hard to ensure customer satisfaction regardless of the size of the project. To get started on your electrical project, call today and speak to one of our on-call electricians for a FREE price quote and ask about our customer satisfaction guarantee. In Dallas County, call (972) 254-1158, in Tarrant County, call (817)-488-0126.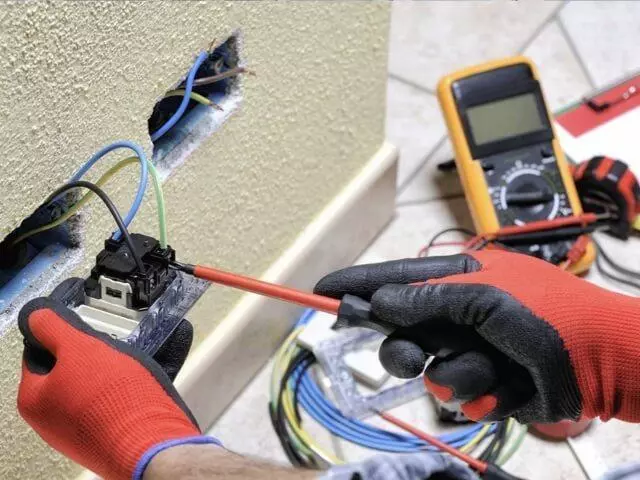 Residential Electrical Services in Frisco, TX
For residential electrical services in Frisco, TX, homeowners can feel confident calling on the fully licensed, bonded and insured electricians at Add-All Electric. We provide FREE price quotes so you always know what your project will cost. Our residential electrical services include:
Breaker Box Repairs
Breaker Box Installs or Upgrades
Power Loss Troubleshooting and Repairs
Meter Base Replacement
Reattach Downed Power Lines to Your House
Ceiling Fan, Chandelier, and other lighting installs
Wiring for Home Additions & Remodels
Wiring for Mobile Home Hook Ups and Undergrounds
Installation of Ground Rods
Add or Move Outlets and Switches
Hot Tub Hookups and more.
Emergency Electrical Repairs 24/7, 365 Days per Year
Need emergency electrical repairs in Frisco TX? Never fear! Add-All Electric is open and has an on-call electrician available 24/7, 365 days per year. From sparks or smoke coming from your electrical outlets, to popping sounds coming from your electrical panel, to a complete loss of power that your neighbors are not experiencing we're ready to respond to your electrical issues. While we hope you never have an electrical emergency, if you do, just call Add-All!
For emergency electrical service or emergency electrical repair in Frisco, call any time of the day or night, in Dallas County, call us today at (972) 254-1158, in Tarrant County, call (817)-488-0126.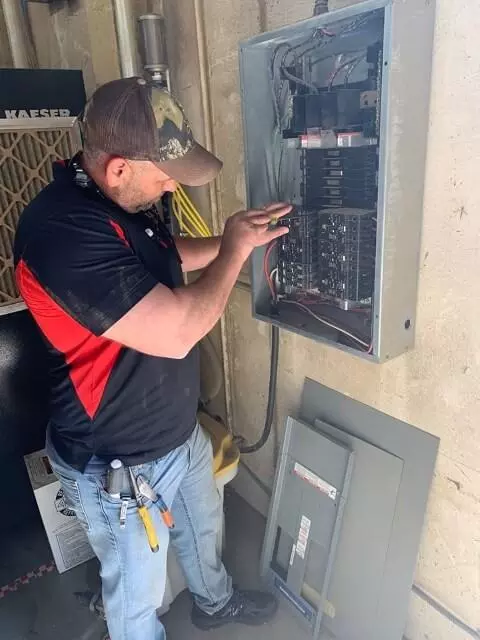 Commercial Electrical Contractors in Frisco TX
Business owners in Frisco Tx can count on the expertise of our Commercial Electrical Contractors. Our professional electricians can handle any electrical project. From installing new outlets to upgrading electrical service to complete tenant build-outs we do it all. Our services include:
Circuity Installation & Upgrades
Code updates & corrections
Computer Room or Data Center Wiring
Control Wiring
Dedicated Circuitry
Electrical Safety Inspections
Arc Flash Studies
Thermograph Infrared Inspections
Power Quality
Electrical Service Upgrades
Energy Management Systems
Equipment Connections
Generator Installations & Repairs
Isolated Ground Circuits
Tenant Build Out
Power Conditioning
Power Distribution Units
Shock & Fire Protection (AFCI's & GFCI's)
And more...
If you need a local electrical contractor "near me", contact us today—we'll be their right-away.
Industrial Electrician Near Me in Frisco Tx
Need an electrician who understands industrial wiring and provides industrial electrical maintenance services. Add-All Electric is the industrial electrician to call in Frisco Tx. As experienced high voltage electricians we understand the nuances of working with transformers and wiring industrial machinery. We have seen copper theft and restored transformers and production facilities back to working condition. We provide a variety of services, including:
Machine wiring and repairs,
Electrical testing and troubleshooting,
Generator panel service,
Lighting design retrofitting
UPS Systems
High Voltage Installs and Repairs
And more.
Click here for a more complete list of our industrial electrical services.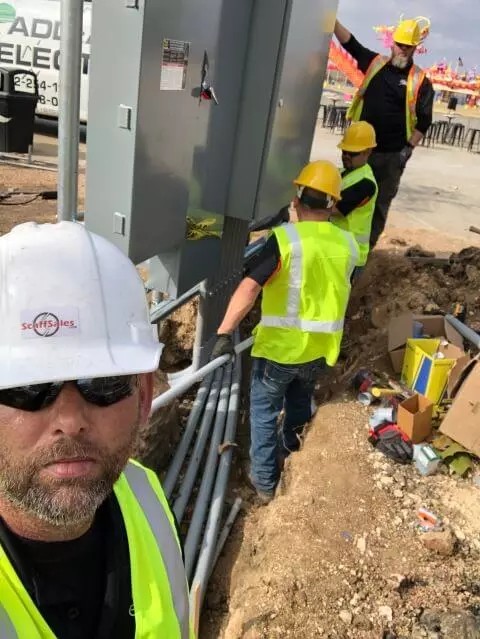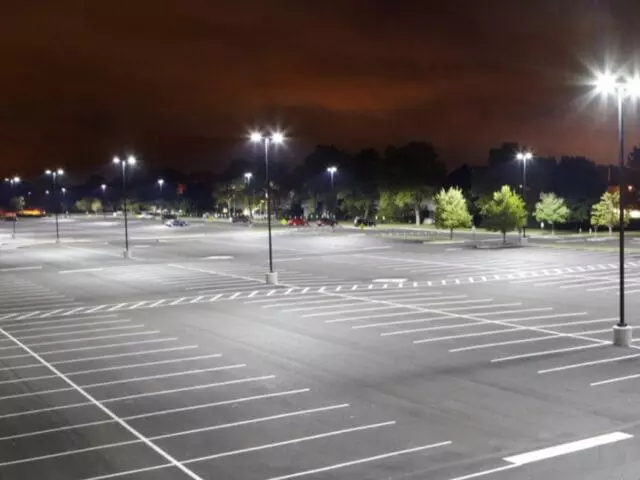 Parking Lot & Sports Field Lighting Contractors in Frisco TX
In Frisco TX, Add-All Electric is the expert in parking lot lighting and sports field lighting. We have installed lighting for car dealerships such as Toyota of Irving and Cleburne Chevrolet. We have installed sports field lighting and maintain lighting for numerous high school football fields and sports complexes. Whether you currently have lighting installed that needs maintenance, or you want to install parking lot or sports field lighting, we have the tools and the know how to get your job done, on time and on budget. We work with:
High Intensity Discharge Lights
Mercury Vapor Lights
High Pressure Sodium Lights
Metal Halide Lights
LED LIghts
With our own fleet of bucket trucks we can handle any high mast lighting job.
Why Choose Add-All Electric as your Electrician in Frisco, TX
Add-All Electric is proud to have served the Frisco, TX community since 1970 and we look forward to doing so for many years to come. We are committed to providing quality electrical services, at reasonable prices. We are honored when we have the opportunity to serve and hope that you'll give us a try. We invite you to read our customer reviews and then decide.
For all your electrical service needs call the Frisco, Tx Electricians at Add-All Electric. In Dallas County, call (972) 254-1158, in Tarrant County, call (817)-488-0126. Or, click here to submit a request through our online service request form.