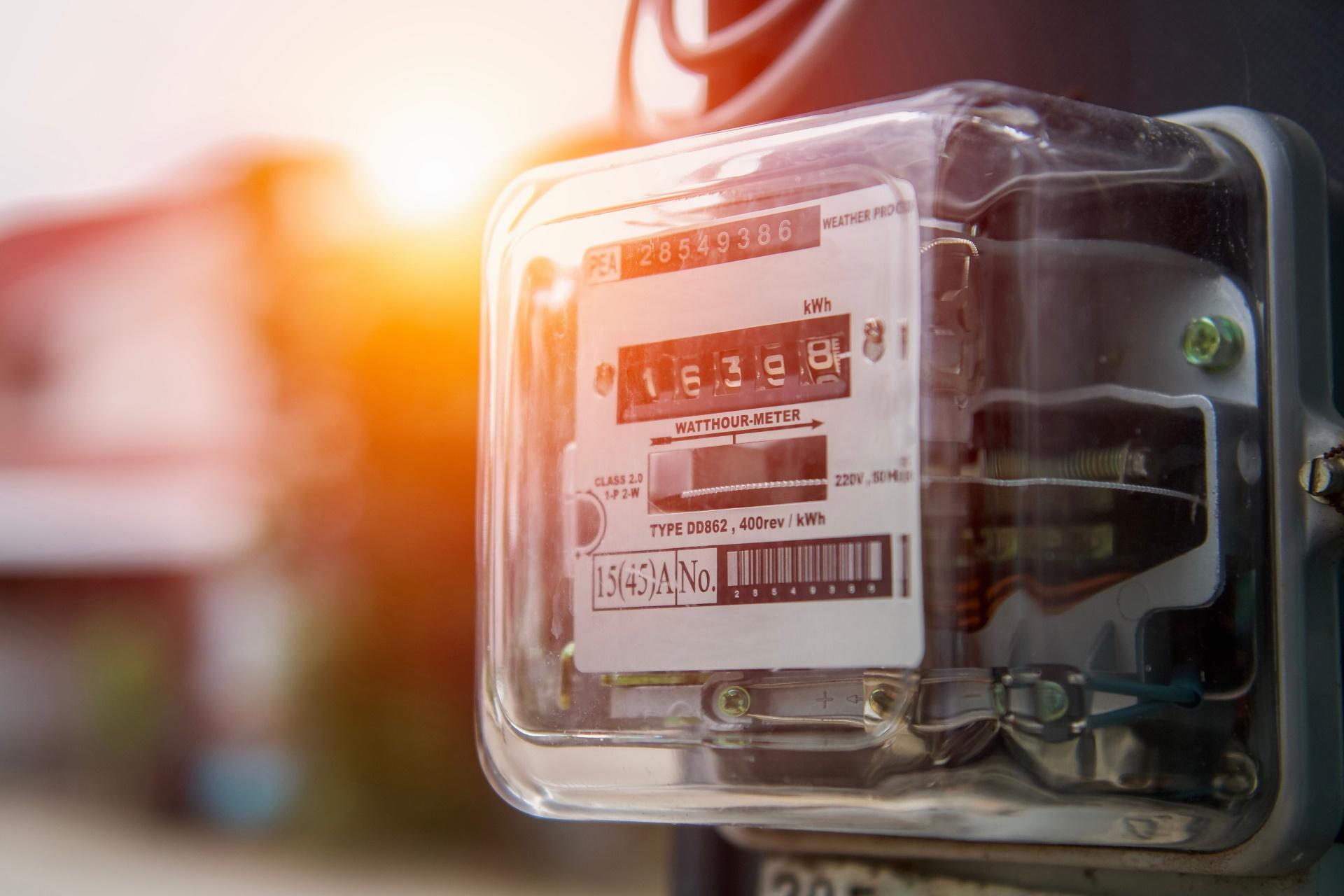 How To Decrease Your Home's Electrical Bill
Do you want to save money on your home's electric bill? By taking proactive steps like installing a programmable or smart thermostat, by replacing your light bulbs with LEDs and by doing little things like washing all of your clothes in cold water, you can reduce your home's electricity consumption, thereby saving money.
Install a Programmable or Smart Thermostat
Years ago, thermostats were all set by hand, and the temperature was changed as needed. Today, these thermostats are old and out of date - and very inefficient.
It's common for non-programmable thermostats to be left at the same temperature day and night, which means that your HVAC system could be cooling your house more than necessary, or warming your home more than necessary.
Programmable thermostats make it possible to program automatic temperature changes according to the time of day, scheduled activities, and more. Smart thermostats are even better because they're capable of "learning" your personal preferences and adjusting the temperature of your home accordingly.
Installing a smart thermostat or a programmable thermostat is easy. Simply purchase the thermostat of your choice, then call an electrician to get the work done.
Replace Your Light Bulbs
Incandescent light bulbs were the standard light bulbs used in households until just recently. Today, there are a variety of light bulb types available for sale in home improvement stores and hardware stores.
These light bulb types include LEDs, fluorescent light bulbs, halogen light bulbs and more. According to the US Department of Energy website, a typical homeowner can save approximately $225 annually by replacing their incandescent light bulbs with LED bulbs.
When purchasing LEDs, pay close attention to the packaging. Some types of LED bulbs should not be used in enclosed fixtures, or they may fail prematurely. If you need to use a light bulb in an enclosed fixture, check the packaging label to ensure the bulb you're using can perform in this type of environment.
If you're not sure which types of light bulbs to purchase, there are a variety of guides online that can help you decide which energy efficient bulbs are best for your home.
One more thing to consider when you're trying to decide which energy-efficient bulb is right for you: K-value. The K-value measures the color (warmth) of the light bulb.
Lower K-values correspond to warmer tones, and higher K-values correspond to cooler tones. If you want a warm-colored light bulb, purchase a bulb in the 2,700K range. If you want a cooler bulb, purchase one in the 6,500K range.
Upgrade Your Home's Appliances
Upgrading your home's appliances is another way to save energy, because new and more efficient appliances are being made all the time. Most appliances last between 10 and 15 years. If you have old appliances that are nearing the end of their service life, then it's a good time to replace them with new, more efficient products.
When you're buying new appliances for your home, purchase products that come with an ENERGY STAR label. ENERGY STAR products have met the strict requirements set by the ENERGY STAR program. These appliances are more likely to save you money and reduce your energy usage.
Install Dimmer Switches
Dimming your lights at home can save energy by ensuring that your light bulbs are only as bright as they need to be. Installing dimmer switches is easy - especially if you work with a qualified electrician to get the work done.
Doing it yourself can be a good way to save money, but only if you know how to do the work. If you're not comfortable with electricity, or if you're not sure how to do the work safely, contact your electrician from Add-All Electric to get the work done.
Stop Washing Clothes in Hot Water
Hot water is hard on your clothes, causing some colors to run and fibers to deteriorate more quickly than they need to. Most of the time, cold water is adequate for cleaning, unless your clothes are deeply soiled.
Hot water is far more costly than cold water, because it has to go through the heating process. Washing all your clothes in cold water can help you save money on your hot water bill.
Use Smart Power Strips
Some modern devices continue to draw power even when they're not being used. Smart power strips can detect when an appliance is in "standby" mode and can cut off power to the device, preventing it from using energy it doesn't need.
Smart power strips come in a variety of types. Some have motion detectors to determine when an appliance (like a lamp) is still being used. Others can be controlled with your smart phone. Not all devices are right for smart power strips, so do your homework before deciding whether a smart power strip is right for you.
Perform an Energy Audit
An energy audit is a great way to tell where your home's energy is going, and what you can do to reduce the amount of energy you're using. You can perform an energy audit on your own by looking for areas in your house where energy may be lost, but the best way to perform an energy audit is to find an auditor that will inspect your home and make recommendations for replacement or repair.
Performing an energy audit can reduce the amount of energy you're consuming through your home's HVAC system and appliances. You can find an energy auditor by searching online, or you may be able to find a company that will do the work by calling your home's energy supplier.
Get Informed - Install a Smart Electrical Panel
Smart electrical boxes are designed to show you how your home uses energy, and when, and which circuits are busiest. The more you understand about your home's energy usage, the easier it will be for you to save money on electricity.
Your home's smart electrical panel can send you notifications about power usage in your home, and provide you with real-time monitoring, so you'll know when your home has power, when it doesn't, and more.
If you're interested in installing a smart electrical panel in your home, work with an electrician. Replacing the breaker box in your home is not a small task, and it must be done properly or it could be a safety hazard. It's important to have this work done by a pro! Call your electrician at Add-All Electric today to make an appointment.
Insulate and Seal
Insulating and sealing your home is one more way that you can save energy, by preventing your home's air conditioner and furnace from working harder than necessary to keep your home a comfortable temperature.
Insulating doesn't have to be a big job. For example, laying insulation in the attic can be as easy as unrolling the insulation across the joists. Contact a contractor to unroll insulation into your attic so that the work is done properly. Installing insulation the wrong way can result in poor air flow and other problems, so be sure to work with a pro.
Another thing you can do to insulate and seal your home is to weatherstrip, which is simple and can be done without help. Just purchase weatherstripping foam at your nearest home improvement center, then install the foam around your doors and windows to seal the cracks.
Contact Add-All Electric
Whether you're in need of dimmer switches, a new electrical panel or installation of a new smart thermostat, the professionals at Add-All Electric can help. Call today to make an appointment, to get started upgrading your home's electrical system.