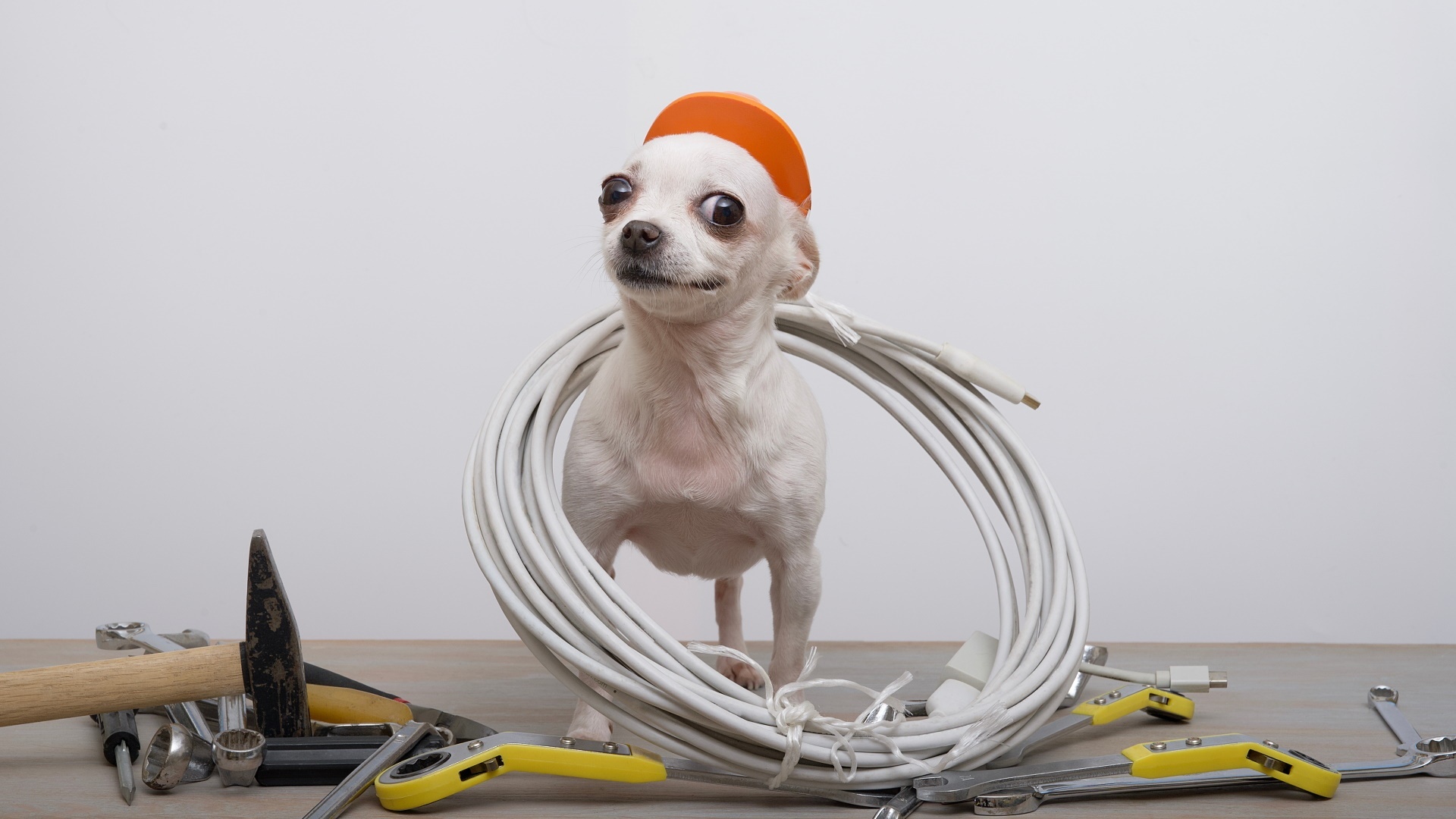 Tips to Choose the Best Electrician in Dallas
When there's electrical work to be done on your house or business, it's important to choose the best electrician in Dallas. Selecting the best rarely means choosing the cheapest or the one that's most willing to lower their price. The best electrician is the one that can do the work right, to get the job done correctly, effectively, the first time. The best electrician respects your time, money and is grateful for your business.
Finding the right electrician takes time and effort, but it's worth it. Once you've found a good electrician, you'll always have them to work with. Good electricians have a loyal following of good customers that tend to use them over and over. Their businesses stick around, so you only have to find them once.
1. Get Referrals
One way to find an electrician is to get a referral from a friend or family member you trust, preferably someone who's hired an electrician in the last year or two. Ask friends and relatives who they hired to do their electrical work, and whether they'd hire that electrician again. Ask them questions such as:
Were you pleased with the work the electrician did for you?
Was this electrician reliable? Did they do what they said they would do?
Did the electrician have transparent billing practices?
Would you hire the electrician again? If not, why not?
The answers to these questions will help you decide whether this business is worth hiring for your upcoming job.
2. Check Licensure
According to the Texas Department of Licensing and Regulation (TDLR), anyone who performs electrical work in the state of Texas must be licensed. How can you tell if your electrician is licensed? You can verify the license is active on the TDLR website.
In order to have a license, the electrician must have:
A valid UBI number
A certified, assigned electrical administrator or master electrician
$4,000 electrical/telecommunication contractor's surety bond
A workers' compensation account (if the business has employees)
Consumers who hire licensed electricians have access to the TDLR complaint resolution program. In other words, hiring a licensed electrician protects consumers. When you hire an unlicensed electrician, you assume the risk and may have little or no recourse if something goes wrong.
Keep in mind that electrical work is serious business, and a poorly wired home can be a fire hazard. According to the Consumer Product Safety Commission, there are 51,000 electrical fires in the United States every year, accounting for approximately 500 deaths and more than 1,400 injuries.
It's not worth it to hire an unlicensed, potentially untrained electrician.
3. Consider Reputation, Years in Business and Awards
The longer an electrician is in business, the more experience they gain running their business smoothly and meeting the needs of their customers. A business that has been in business for decades will have solidified their scheduling policies, billing practices, employee training practices and more.
In other words, their business should be a well-oiled machine. If the business is running smoothly, they should also have a good reputation with their customers and may even have received local awards from their chamber of commerce, trade associations and more.
It's hard to assess a business' reputation in the community, but one thing you can do is check online reviews and testimonials about that business. There are a variety of websites that are dedicated to collecting information about businesses and publishing them online.
The Better Business Bureau (BBB), for example, should have a record for the business, and an assigned grade. The BBB's assigned grade is based on their complaint history, transparency, advertising history and more. The higher the BBB grade, the better the experience the BBB anticipates that customers are likely to have with that particular business.
4. Call Around for Quotes
Once you've found some electrical businesses in your area that have an established history, good reputations and excellent online reviews, it's time to call around for quotes. Often, electricians can quote prices over the phone, but some work may require an electrician to come to your house to discuss the job.
When assessing quotes from electricians, it's important to remember that the lowest price is not necessarily the best price. The electricians that charge the least may be cutting corners by hiring inexperienced workers or using low quality materials. Saving money on a less expensive electrician could lead to more money spent later, if the work needs to be repaired. Spending the money up front gives you peace of mind and saves time.
5. Consider Customer Service and Professionalism
As you're calling around to electricians, consider the customer service that each business demonstrates. Do they answer the phone promptly? Are they polite over the phone? Did they put you on hold for a long time? Were they able to answer your questions promptly and accurately?
Take all of these factors into account. If you're calling several electricians, take notes. You'd be surprised how quickly you can lose track of what your experience was with each business!
Another factor to take into consideration is professionalism. Like reputation, professionalism can be difficult to gauge. Professionalism is something that many businesses develop over time, so you're more likely to see this quality in well-established businesses.
One way to judge an electrician's professionalism is to look at their website, which should be properly organized and descriptive of their services. You should be able to navigate the business's website easily, to determine whether they offer services that help you.
If the business sends an electrician to your property to provide a quote, their professionalism will be evident in their promptness, the way they communicate with you about the work, the questions they ask and how they handle themselves in your home.
While you may not be actively assessing their professionalism while they're with you, you'll know if a business is professional by the way you feel when it's time to hire them for the job. If they acted professionally in your presence, you'll feel more comfortable hiring them to do the work.
6. Shop Around for the Services You Need
Some electricians may only provide residential services, others may only provide commercial services, and some offer both. Knowing what kind of electrician you're looking for can help make the search easier, by narrowing the field of businesses that need to be hired.
Go With Your Gut
At the end of the day, you'll know when an electrician isn't the right one to hire. Maybe they didn't listen to you when you described the work that needed to be done, or perhaps they put you on hold for 15 minutes and then disconnected your call. You'll feel good about hiring the electrician that treats you with respect, listens to your concerns, has transparent billing practices and is properly licensed and qualified to do the work.
Need to Hire the Best Electrician in Dallas? Call Today.
At Add-All Electric, we've proudly been in business since 1970. We're an award-winning business that gets an A+ rating with the BBB. We're fully licensed, bonded and insured in the state of Texas, and we're dedicated to helping our customers get the best service for their money.
We provide residential, commercial and industrial electrical services for our clients. Whether you're in need of a new electrical panel or breaker box, need an inspection of your electrical system, or are in search of a company that offers electrical maintenance contracts, we can help. Contact us today to make an appointment or to get a quote for services.