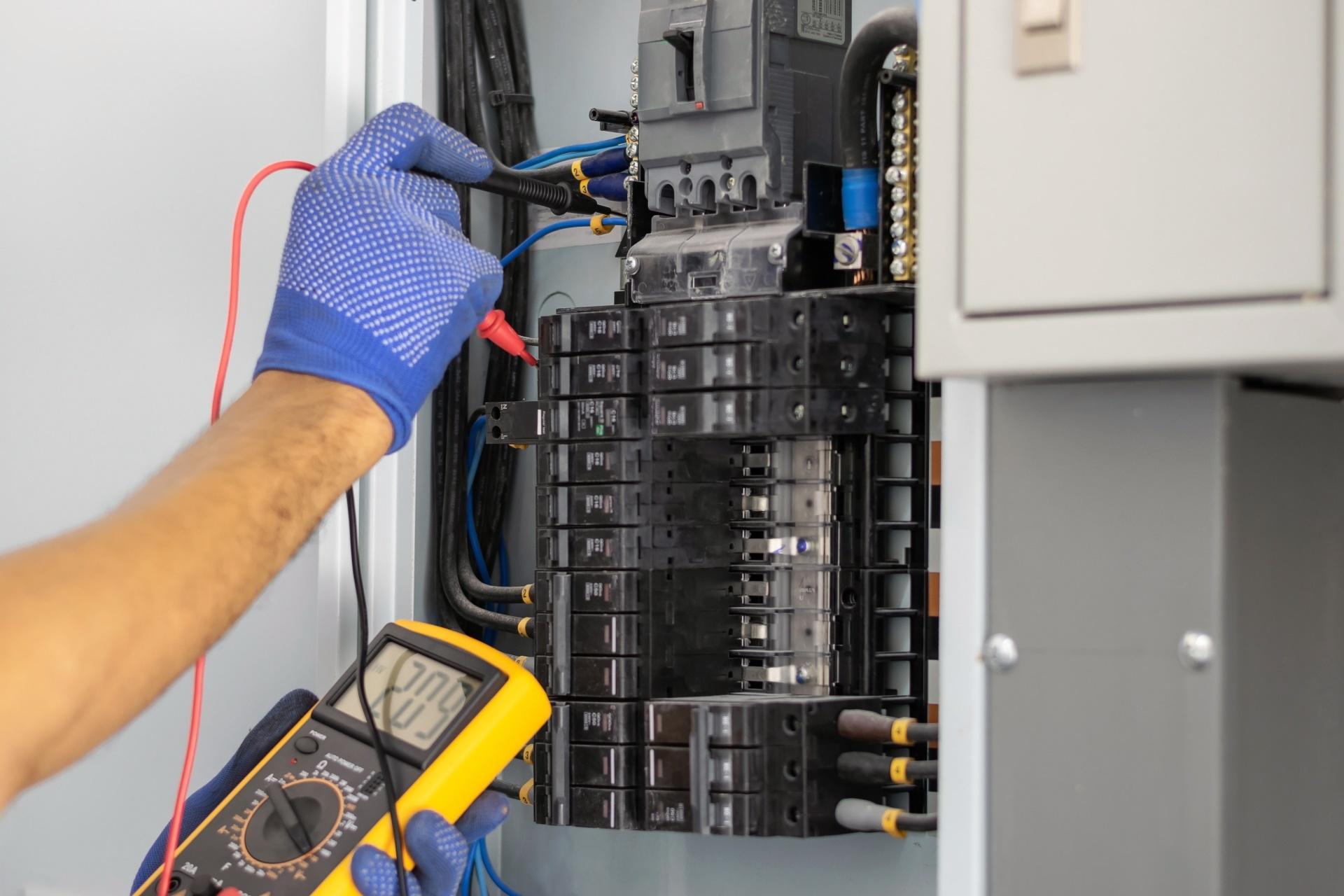 Should Your Home Get an Electrical Inspection?
As homes age, their most important systems can start to go wrong - including the electrical system. A defective or faulty electrical system can be a scary (and dangerous!) problem. Short circuits, electrical arcing and circuit overload can all lead to house fires, injuries and worse.
It's important to know the condition of your home's electrical system, and if it needs repair or upgrading, to make those repairs before something terrible happens. The only way to know if your home's electrical system needs help is by inspecting it periodically. By taking steps to check in with your home's electrical system, you can keep your loved ones and your personal property safe from electrical fires.
Signs Your Home Needs an Electrical Inspection
There are many signs that your home needs an electrical inspection. Here's what to watch for:
Flickering lights. Flickering lights can be an indication that your home's electrical system isn't able to keep up with the demand. If this is the case, you'll most likely notice the lights flickering when a major appliance kicks on. Flickering lights can also be a sign of arcing in the wires, and thus the light isn't getting all the power it needs. Some LED lights can't function properly in enclosed fixtures, so it could be a sign that you're using the wrong kind of bulbs in your home.
Buzzing sounds in the wiring or electrical panel. Do you hear buzzing sounds in the outlets or in your electrical panel when you're drawing power? This could be a sign of arcing. That's a fire hazard, and should be addressed right away.
Corrosion around the electrical panel. Corrosion around the electrical panel could be an indication that your electrical panel has been compromised by moisture. That's a dangerous situation, so get it repaired right away.
Your breaker box is actually a fuse box. Fuse boxes aren't dangerous if they're used properly and well-maintained, but it's important to get your fuse box inspected at least once to ensure that it's delivering enough power and is in good condition. Worth knowing is that a 20 amp fuse can easily be swapped for a 30 amp fuse. Homeowners over time may have swapped fuses, replacing small amperage fuses with larger amperage fuses to draw more power. This can lead to overload in the wire, which can make a fuse box a source of danger. An inspection will catch this problem, so get your fuse box inspected!
Benefits of An Electrical Inspection
In addition to the fact that an electrical inspection can help you maintain a safe electrical system in your house, there are other benefits of getting an electrical inspection. For example, an older breaker box may not deliver enough electrical service to power your home, or may be just barely providing enough. Knowing that your system can't handle a new appliance, or that your upcoming home addition won't be supported by your current electrical system, can help you plan for the future.
Common Causes of Electrical Issues in Older Homes
If you live in a home that is many decades old, you may struggle with any one of the following problems:
Aluminum wiring. Aluminum wiring was found in homes up through the 1970's. This type of wiring can result in arcing, loose electrical connections and melting insulation.

Lack of dedicated circuits for appliances. In modern homes, appliances have dedicated circuits. This means that a large appliance that draws a lot of power won't have to compete with any other devices on the same circuit. This can prevent overload. Older homes don't always have dedicated circuits, which means that your dryer may be competing with your iron for power on the same circuit. This can cause overload.

Knob and tube wiring. Knob and tube wiring was used in homes up through the 1950's. This type of wiring doesn't provide enough energy for modern appliances, which can result in overheating and potentially a fire.

Two-prong outlets. Two-prong outlets are ungrounded, which means these outlets don't have any features to prevent electrocution or power surges. They can be dangerous.

Not enough electrical service. Decades ago, homeowners needed far less power to run their home than they do today. With the invention of more electrical appliances, personal computers, robot vacuums and other modern miracles, homeowners have begun to use more power over time. In 1950, it wasn't unusual for a home to have 50 amps of electrical service. Today, homeowners often install 200 amp breaker boxes in their home, to keep up with their energy needs. If your older home's electrical panel has yet to be upgraded, then it's probably time.
What Happens During an Electrical Inspection
When you hire an electrician to inspect your home's electrical system inside and out, this is what you can expect:
Inspect the electrical panel. The electrician will start by looking for glaring problems like corrosion outside or inside the electrical box, exposed wires, weak connections, holes, rust, and an inability to close properly. Your electrical box should be well-contained to ensure that the wiring inside is protected from moisture, debris, dust and more.
Your electrician will also feel for heat, listen for buzzing sounds, ensure that each breaker or fuse delivers the right amperage for the fuse, and make a note of the number of dedicated circuits, the total amperage and so on. Your electrician will also check the ground wire to ensure it's doing its job to protect your home from power surges.
Wiring inspection. Your electrician may go into your attic or into your basement to inspect the type of wiring in your home. If your electrician sees aluminum wiring or knob and tube wiring, they'll likely recommend replacing the wiring in your house as soon as possible. This type of wiring is no longer allowed under building codes, and some insurance companies won't insure a home with this type of wiring.
Check the receptacles. Your electrician will inspect the receptacles (outlets) in your home. Glaring issues include a lack of GFCI outlets in places like the basement, kitchen and bathroom, or a lack of three-prong outlets anywhere in the home. Your electrician will also check the outlets outside your house as well as inside.
Can You DIY an Electrical Inspection?
While it's possible to perform an electrical inspection yourself, you may not get the best results unless you're a qualified electrician. You can look for corrosion around the electrical panel, and you can look for the right kind of receptacles around your home, but would you know how to identify aluminum wiring? Would know whether your fuse box had been fitted with the wrong size fuses over time? If not, then it's better to get an inspection from a professional.
Getting a thorough electrical inspection from a professional can give you the peace of mind that your home's electrical system is in good condition. A DIY inspection maybe more limited in scope, unless the person performing the inspection has professional training.
Contact the Professionals at Add-All Electric
At Add-All Electric, we perform electrical inspections to help homeowners determine whether their electrical system is performing properly. If your electrician has recommended repairs or upgrades following your inspection, we can perform those services as well. With nearly 50 years of experience and hundreds of satisfied customers in the area, you can bet that we'll be happy to help you with your electrical needs. Call today to make an appointment.