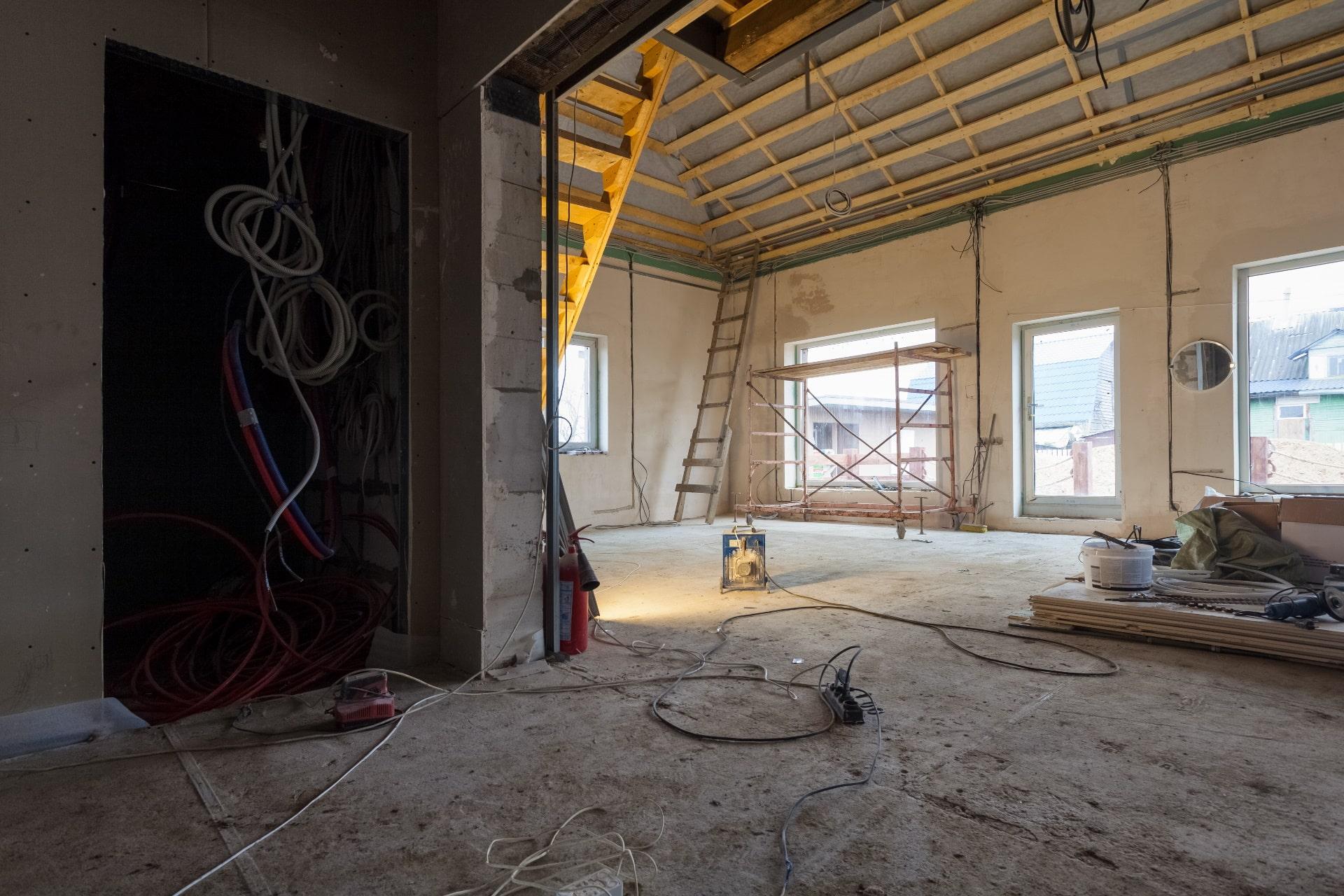 What Home Upgrades Means for Your Electrical System
Most home upgrades impact the electrical system in some way, and some remodels or improvements can only be performed if the electrical system is upgraded first. You're more likely to run into this problem if you live in an older home with an older electrical system, or if you're making a significant change to the size of your home.
Being prepared for these issues in advance can help make your home improvement a success. Below, we've outlined some circumstances under which you might run into problems, so you can start thinking about your electrical system early in the process. 
The type of electrical upgrade your home needs depends on the type of work being done. If you don't see your project listed in this article, call today for an electrical inspection. During your inspection, we'll tell you whether your home will need an upgrade for your particular project.   
Replacing Appliances? What You Need to Know About Dedicated Circuits
A dedicated circuit is a single outlet with its own circuit breaker. This means that only one device can draw power from that circuit at a time. 
Why Dedicated Circuits are Necessary
Dedicated circuits are designed to ensure that larger devices, like appliances, are insulated from electrical fluctuations caused by smaller electrical devices turning on and off. This protects your expensive appliances from power surges that could cause damage, or destroy the product.
Dedicated circuits also prevent your appliances from overloading the circuits on your breaker. Occasional small overloads are unlikely to cause damage, but chronic overload of a circuit, especially if the load is large, can cause damage to your electrical system that could ultimately lead to a fire.
How to Get a Dedicated Circuit
A dedicated circuit should be installed by a qualified electrician - not as a part of a DIY project. Check to ensure that your electrician is licensed, bonded and insured before contacting an electrician to get the work done. 
Which Appliances Require a Dedicated Circuit?
The list of appliances that require a dedicated circuit vary, depending on your local codes and updates to the National Electrical Code. Below are some common appliances that should have a dedicated circuit:
Electric water heater
Freezer
Refrigerator
Washer (technically a designated circuit)
Electric range or cooktop
Furnace and/or heat pump
Microwave
Dryer
Garbage disposal
Dishwasher
Air conditioner (window air conditioners and whole-house)
Sump pump
Laundry room receptacles
Bathroom heater 
How Can You Tell If Your Appliance Has a Dedicated Circuit?
Usually the easiest way to tell if your appliance has a dedicated circuit is to look on your circuit breaker box for any circuits that have only one device labeled on them. If you can't tell by looking at your circuit breaker box, try consulting with an electrician. 
Building An Addition? Plan for an Increase In Electrical Demand
Your home's electrical system was sized appropriately for your home. Number of rooms, potential number of occupants, size of your home's HVAC system and other factors all play a role in your home's electrical capacity. When you add rooms to your home, your electrical system may fall short of meeting your home's electrical demands.   
Specifically, your contractor may need to install a larger or an additional HVAC system to accommodate the new space. This new HVAC system will likely require a dedicated circuit, and may need more than one, depending on the type of system (and how many devices) are being installed. 
In addition, it's important to consider what your home addition will be used for. If your addition includes a laundry room, for example, your new clothes washer or dryer may require a dedicated circuit. If your addition is for a home office, you may need many new electrical outlets and an additional circuit to accommodate those outlets. 
If your home's electrical system is barely meeting your needs already, you will likely need an upgrade. 
How Small is Too small for an Electrical Panel?
Generally speaking, 100 amps is the bare minimum electrical service for a medium-sized home with modern appliances and moderate electrical demand. However, larger homes often need more power.
Whether your electrical panel supplies enough electricity to accommodate a home addition depends on how much electrical service your panel provides, and how much space your panel will add. Consult with a pro to find out whether your panel will need an upgrade this summer. 
Can You DIY The Electrical Panel Upgrade?
We never recommend upgrading your electrical panel as a DIY project, unless you happen to be a qualified electrician. Upgrading your electrical panel on your own could result in damage to your electrical system or an electrical fire. 
Installing An Outdoor Kitchen or Living Space?
Outdoor kitchens and living spaces are very popular right now, and some homeowners like to perform these projects DIY. What you shouldn't DIY are the electrical connections that you'll need to power your outdoor living space and keep it functioning. 
Electrical Connections You'll Need
The number of electrical connections you'll need for your outdoor space depends in part on the scope of your project, whether you're installing a kitchen, living room, dining room, or all three. Some connections to consider for your outdoor space:
Electrical outlet for outdoor appliances, like a refrigerator
Outlets and connections for outdoor lighting
An outlet for an outdoor heater
Connection for a ceiling fan under an overhang
Outlet for an outdoor television
Depending on how extensive your outdoor kitchen is, you may also need additional outlets for other kitchen appliances and kitchen tools. 
GFCI and Covered Outlets Are Key In Outdoor Spaces
Electricity can be a hazard outside. Exposure to rain, snow and other forms of precipitation can put you at risk for electrical shock when you're plugging things in. Covers can help keep your outlets dry in times of difficult weather. In addition, GFCI outlets are designed to shut down in the event that a ground fault occurs - and that can protect you from potential shock. 
Working with a licensed electrician, you can expect them to install the right type of outlets outdoors, so your home will be code compliant and you'll be safe to use those outlets. Hiring an unlicensed person to do the work could result in the incorrect outlets being installed - and that could have disastrous results. 
Know Your Goals In Advance
Most important is to know your goals in advance of building your outdoor living space. Knowing that you hope to use an outdoor television, for example, can help you make arrangements to have the right number of outlets for your living space.
Need an Electrical Upgrade This Summer? Choose the Right Electrician for Your Project
Choosing the right electrician can be challenging, unless you know the qualities to look for. Check the license before hiring an electrician, to ensure that the business you hire is properly credentialed to do the work.
If you're hiring an electrician to perform a big project like a panel upgrade, consider checking references. Look for an electrician that has been in business for many years and has extensive experience performing residential upgrades. 
At Add-All Electric, we've been in business since 1970 and are licensed, bonded and insured. Ask us about our references! We'll be happy to help you. Call today to make an appointment to discuss your coming home upgrade and your goals for your home. 
https://www.bhg.com/home-improvement/electrical/how-to-check-your-homes-electrical-capacity/