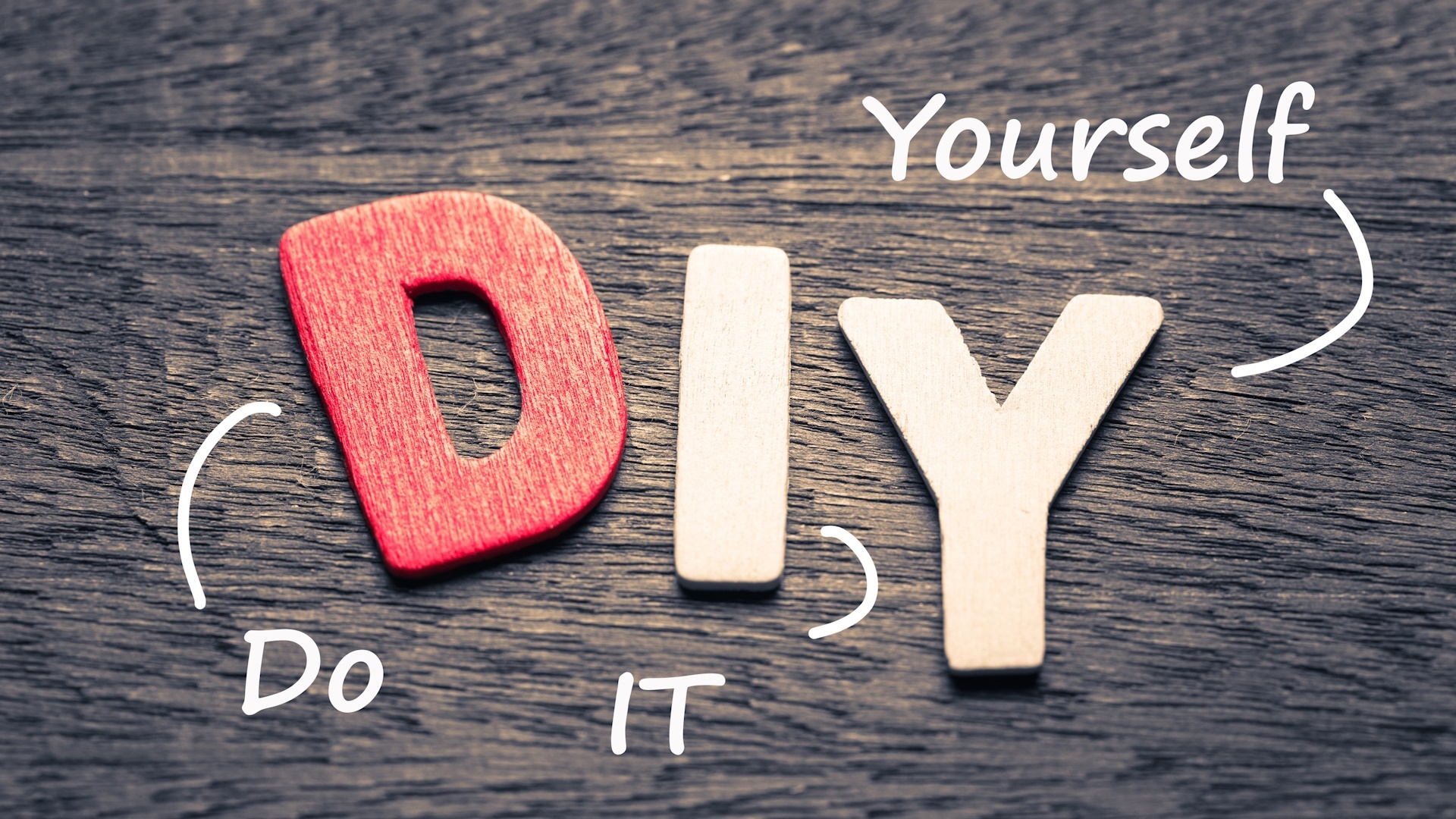 Is It Safe to Do It Yourself? What to Know About DIY Electrical Work
Home upgrades are a necessary but expensive part of owning a house. Doing the work yourself can save money and give you a feeling of satisfaction at the same time. As a DIYer, it's important to know which projects are safe to handle on your own and which projects require help from a professional. 
Electrical work in particular can be hard to perform safely, especially if you have no training or special knowledge of how electricity works. Some projects are just not safe to do on your own, unless you really know what you're doing. In this article, we'll talk about which projects are easier than others, and what you should do if you're planning on taking on a home improvement project on your own. 
Which Projects Are Safe to DIY?
Everyone has a different comfort level when it comes to which DIY projects they're able to manage on their own. As you're browsing through this list of DIY-friendly projects, keep in mind that you'll have to use your own good judgment to decide what projects are right for you.
If you're not sure how to do the work, look up a tutorial from a reputable source. Are you installing a new light fixture or ceiling fan? Often these products will come with installation instructions. Don't start a project unless you're comfortable with the work and know what needs to be done. 
Light Switch Replacement
Light switch replacement is generally considered a relatively simple electrical upgrade that many homeowners can handle on their own. Often, the biggest challenge of replacing a light switch is in finding the right kind for your needs.
Be careful when installing a dimmer switch for the first time. When installed incorrectly or when the wrong bulb is installed, dimmer switches can overheat. Consider hiring an electrician when trying to install a dimmer. 
Replace an Outlet
Perhaps your outlet has started to feel hot to the touch when you're using it, or maybe your GFCI outlet has stopped working correctly. Whatever the case, replacing an outlet is a relatively simple task, as long as you're not upgrading a really old, outdated outlet. If the outlet is the type that has only two holes for the plug (not three), this is an older outlet that should be replaced by an electrician. 
Replace a Light Fixture
Replacing a light fixture is a good DIY project if you've already successfully tackled a few projects like light switch replacement or outlet replacement. Read all the instructions provided by the manufacturer, and gather any tools that the instructions say you'll need before beginning your work. Most likely, you'll need a good ladder, and maybe someone to help you keep your balance as you work through the steps of light fixture replacement. 
Replace a Ceiling Fan
Replacing a ceiling fan is not that different from replacing a light fixture. For this project, you'll almost certainly want help from a friend who can be there to help you balance on the ladder and lift the parts of the fan. Plan to do this project with someone. Ceiling fans need to be well anchored when they're installed, so be sure to use strong mounting brackets. 
Is It Legal to Do Your Own Electrical Work in Texas?
According to the Texas Department of Licensing and Regulation (TDLR), homeowners are allowed to do electrical work on the property they own. If you're hiring someone to do the work for you, they need to be licensed to perform electrical work in Texas. If you've hired someone to do the work, you can look up their electrician's license on the TDLR website. 
How to Prepare for a DIY Electrical Project
Getting ready for your project before getting started is important, especially if you're new to doing electrical work. Some tips:
Take pictures of the wires before replacing a switch or performing a similar project. Having pictures of the "before" can help you if you're not sure which wires go where.
Always turn off the power source before performing any work. This can be done at the electrical panel. If your electrical panel hasn't been properly mapped, you may need to try several different circuits before you can find the right circuit for your project. If you're working on an appliance or electrical device (like a lamp), unplug it before doing any work. 
Use a voltmeter to be 100% sure the circuit has been turned off. A voltmeter is a device that you can purchase from a hardware store or a home improvement store. Even if you feel very sure that the electricity has been turned off, check it anyway. Better safe than sorry. 
Know when to get help. Did you get in over your head? If you've started your project and now aren't sure what to do next, it may be time to get help from a professional. If the project is finished, but now you're noticing signs of a problem (outlet throwing sparks, heat on the electrical panel, a smell coming from the device, etc), you may be having an electrical emergency. Contact an electrician with emergency services to get help. 
Pros and Cons of DIY Electrical Work
DIY electrical work has its ups and downs. Consider the pros and cons before deciding for yourself whether to move forward with a project. 
Pros
Satisfaction of a job well-done. Doing the work on your own can feel good, especially when you're learning to do new things.
Save money. Sometimes DIY electrical work can save money. If you need to buy a lot of tools to do the job, that money savings can quickly become insignificant. Know what you'll need to buy before deciding whether you're going to do the work on your own. 
The more you practice, the more you'll be able to do. Generally speaking, performing small projects can build up your confidence and know-how, which will enable you to take on larger projects later. 
Cons
Safety concerns. Electricity is dangerous if you're not sure what you're doing, or if you're not following basic safety rules. No DIY project is worth it if you're going to get hurt or do damage to your property. Knowing when a project is wrong for you can help you avoid  injuries and property damage. 
Time suck. Many DIYers take twice or even three times as long to finish their projects as the professionals would. If you're in a hurry, calling a pro can get the work done fast and right. 
You won't have the same peace of mind. Working with a professional electrician can give you peace of mind knowing that the work has been done correctly. You'll sleep well at night knowing that your home improvement project has been done correctly. 
Know When To Call An Electrician
Some projects just aren't safe for homeowners to DIY. An example of a common electrical project that you shouldn't handle on your own is electrical panel replacement. Your breaker box is the electrical center of your home, and if you installed it incorrectly, you could easily cause an electrical fire. 
As a rule of thumb, if you're supposed to get a permit to do the work, then it's best to hire an electrician. Permitted work is work that can have serious implications for the safety and functionality of your home. Done incorrectly, you could do real damage to your house (and spend a lot of money trying to do the work right). 
Not sure if a job requires a permit? Call your local permitting center to find out more. 
Need Help With An Electrical Project? Call Add-All Electric
At Add-All Electric, we're committed to helping our customers through their home improvement projects. We're happy to help you complete your electrical upgrades in Texas! Call today to get started with your home improvement.