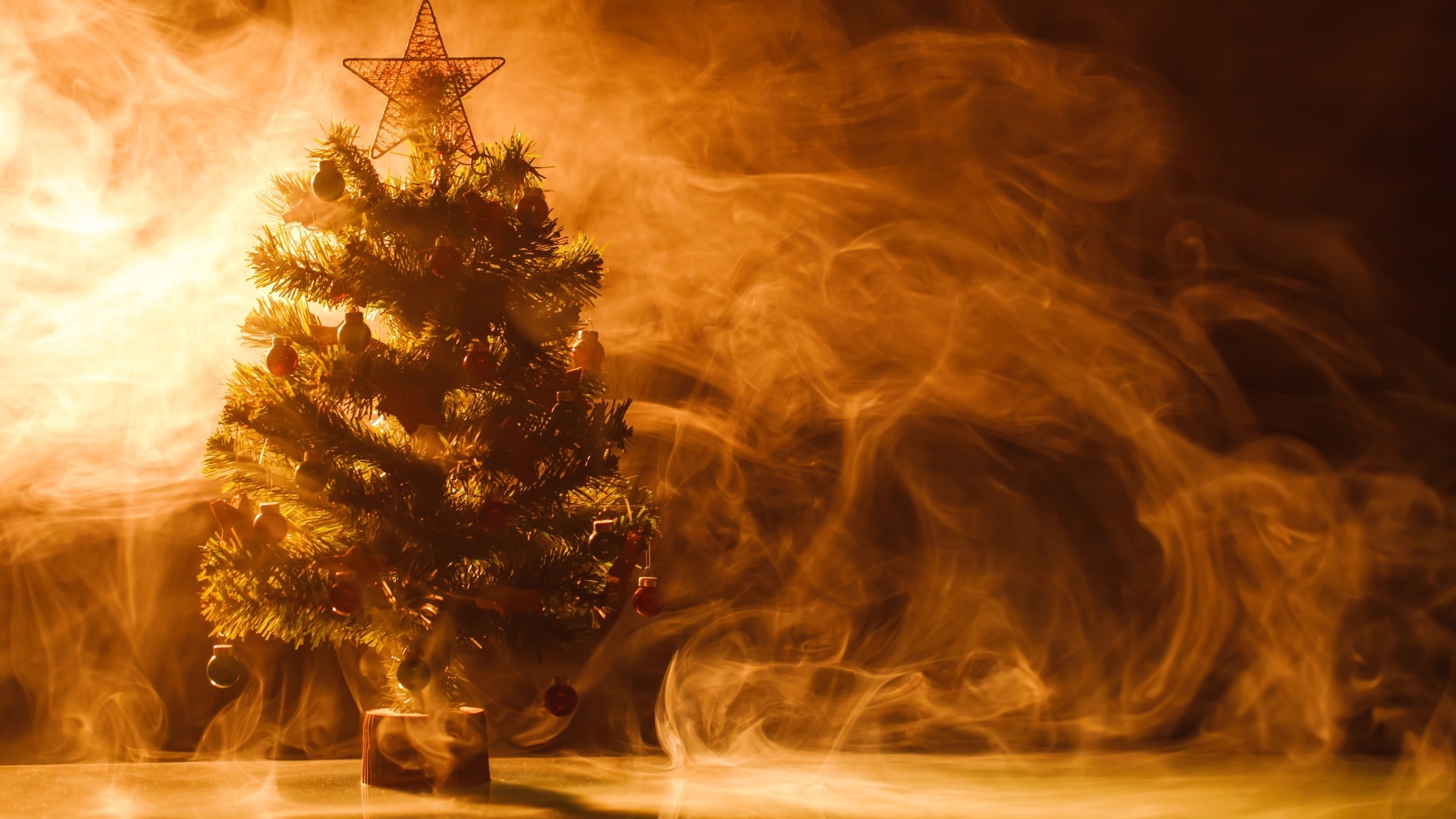 Guide to Electrical Safety at the Holidays
The holidays are almost here. In town squares and living rooms, people are hanging twinkling lights and putting up Christmas trees. Electric candles are stationed in front windows, and inflatables are popping up in front yards everywhere. All of this decorating is one of the reasons that the holiday season is so special, but it can also make the holidays dangerous. Decorations that require electricity can cause fires, circuit overloads and electrical shock.
Following the safety tips below, you can protect yourself from electrical problems like electrocution, circuit overloads and electrical fires. Ultimately, it's important to take care of any electrical problems now to ensure that your home's breaker box and electrical system is ready for holiday decorating. Here's what you need to know.
Purchase Safe Products
The first step to decorating safely at the holidays is to buy outdoor-quality products for exterior decorating, and indoor-quality products for interior decorating. Swapping interior for exterior or the reverse can be hazardous and could even lead to injury or a fire. Read products labels to find out whether the products you're buying are exterior-grade or interior-grade.
In recent years, LED holiday lights have become very popular, and for good reason. LED twinkle lights use far less energy than traditional incandescent twinkle lights, so they're far less likely to overload an outlet or a circuit. Make the switch to LED's, if you haven't already.
Any time you're buying anything electrical, look for the approval mark of an accredited certification agency. You can usually find this on the product label or on the description. This mark is important because it shows that the product meets all safety standards.
When you're reading the label, by the way, look for problems like grammatical errors and typos. This could be a sign of a knock-off product and is an indication that the product could be unsafe. Don't use it.
Use Products Safely
Even well rated electrical products can pose a threat when they're not used properly. Using products safely can prevent shock and electrical fires. Here's what to know:
Be careful about where electrical cords are run. Do not run electrical cords or extension cords in walkways, across rooms, out windows or doors, across sidewalks or driveways. Keep electrical cords and extension cords out of pathways and areas of high foot traffic.
Turn off twinkle lights late at night and when you're out of the house. Do not leave decorations on overnight - if you're worried about making your house look occupied for security reasons, consider buying smart lights that operate on a timer.
Water your Christmas tree to prevent fires. A dry Christmas tree is easily burned. Keep your tree fresh by watering it every day with a gallon of water. Water your tree less if the tree is small and more if the tree is very big. If possible, use a Christmas tree stand with a watering system that makes the process easier.
Inspect decorations and replace anything that's been damaged. During your inspection, look for decorations with frayed wires, electrical shorts, and obvious visible problems. Plug in any electrical decorations to test them before putting them in place. If the decorations flicker or turn on and off, this is a sign that they have damage. Replace any decorations that have obvious defects or electrical shorts.
Don't overload cords or plug in more lights than is safe. In general, don't plug in more than three strands of Christmas lights together. It helps to know the maximum load that a circuit cannot handle, and then avoiding plugging in more than that load. However, to do this, you'll have to know exactly which outlets are on what circuits, and how much electrical load each item requires. When in doubt, use common sense and good judgment.
Know the Signs of Electrical Overload
Circuit overload happens when too much electricity is drawn from a single circuit. A single circuit can encompass several outlets, plugged into several devices. Although standard circuit breakers should shut down if too much power is being drawn on one circuit, it's also important to recognize the signs of an overload, so you can correct the problem. See below.
Outlet or switch getting hot. If you can feel the faceplate on your outlet or light switch heating up, this is a sign that you've plugged too many lights into one outlet.
Lights dim when other appliances turn on. If your lights dim when major appliances turn on, this could be a sign of several electrical problems at once. First, it's a sign that your system is overloaded - and it could also be a sign that your home lacks dedicated circuits for your appliances.
Circuits trip regularly. If you're constantly having to flip the switch on your electrical panel to keep your Christmas lights lit, then this is a sign that your electrical system doesn't supply enough electricity to the circuit where your electrical outlets are plugged in.
Prepare Your Home
Is your home ready for this holiday season? Below are a few things you can do to get your house ready for the holidays.
Install GFCI outlets outside. Your home should have GFCI electrical outlets outside. GFCI outlets can help prevent electric shock by shutting down the outlet in the event that the outlet senses an electrical imbalance somewhere along the circuit. GFCI outlets are found in areas of high-moisture, like bathrooms, kitchens and outside. If your home doesn't have GFCI outlets, or if your home is lacking electrical outlets outdoors, replace them.
Buy the proper outdoor extension cords and electric lights. If you're in need of extension cords or twinkle lights, buy a product that's rated for where it will be used (exterior grade for outside, interior grade for inside)
Upgrade your home's electrical panel if needed. If your home's breaker box is regularly overloaded throughout the course of a normal day, then it's time to upgrade. Contact an electrician s soon as possible.
Using a power strip or extension cord that adds receptacles? Ask the electrician to install more. If you regularly need to add electrical receptacles in the form of power strips or extension cords, have your electrician install more outlets. Do not make extension cords a permanent part of your home's interior, as these products are a common cause of house fires.
Install smoke detectors. Even if you're taking precautions to protect your home from electrical fires this winter, it's smart to install smoke detectors in your home. You can buy battery operated smoke detectors, or hardwired smoke detectors.
Find An Electrician You Trust
Be safe with your holiday decorating. If you're in need of an electrician to make important upgrades to your home's electrical panel or exterior outlets, then it's important to hire a professional you can trust. At Add-All Electric, we provide electrical upgrades to homeowners in Dallas and the surrounding area. Call today to make an appointment for wiring upgrade, electrical panel upgrade, GFCI outlet installation and more.
For over 50 years, we've been providing quality electrical installation to homeowners in the Dallas Fort Worth area. We're, licensed, bonded and a trusted in name in electrical work in homes and for businesses in Dallas County and Tarrant County. Call soon to get your holiday electrical upgrades on the books as soon as possible.