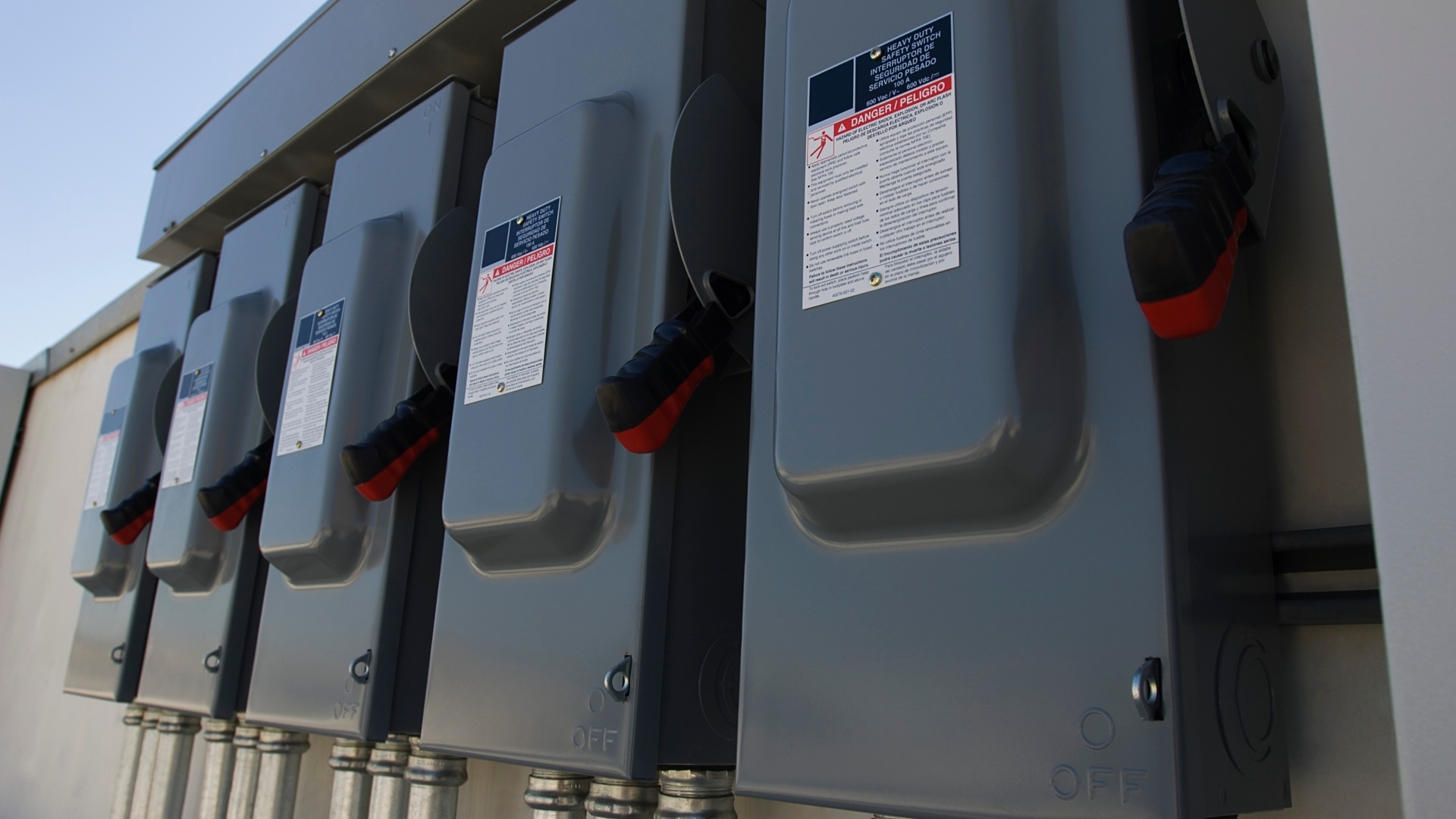 Guide to Doing Electrical Work On Your Commercial Property
The electrical system is a vital part of your commercial building. A good electrical system is the foundation of many other systems, from HVAC equipment to the machines and appliances that workers use every day. If your commercial electrical system fails or has weaknesses, then many other systems within your commercial building will also fail, or be unreliable. 
Maintaining a good electrical system starts with knowing when something is wrong, performing electrical maintenance as needed and hiring the right electrician. It's also important to secure a solid electrical contract with an electrician you can trust, to save your business money and time for electrical services and establish a professional relationship with a capable electrician. If you're a commercial building owner, here's what you need to know about maintaining your commercial electrical system and hiring an electrician. 
Get An Inspection
Get periodic electrical inspections to help catch problems before they start. If you've never had an electrical inspection, now is the time. Even if your building is relatively new, it's important to establish the habit of getting periodic inspections. During the inspection, the electrician will check:
Electrical panel(s). The electrician will check your breaker box (or boxes) to ensure they meet with current electrical code, and that there is enough electrical service to meet the demands of the business. The electrician will also check to ensure the breakers are properly sized for the current and the panel itself is free from corrosion or signs of damage. Large pieces of equipment need their own circuit, so the electrician will look for this as well. 
GFCI and other receptacles. The electrician will be looking for ground fault circuit interrupters to ensure they're installed where required and are working correctly. The electrician will also check that your building's receptacles (GFCI and otherwise) are properly grounded and are not loose.  
Wiring. The electrician will check to ensure building wiring is free from fraying, corrosion and damage.
Know the Signs You Need An Electrician
Whether your commercial building is old or new, problems can happen that require help from electrician. Some examples of problems to look for include:
Your building trips the circuit breaker on a regular basis. Your building should not regularly overload circuits, causing them to trip. If this is a regular occurrence, this is a sign that your building needs more electrical service or more circuits than it currently has. 
Lights flickering. Maybe your lights flicker when certain pieces of equipment turn on, or your lights flicker routinely. Either way, it's time to have an electrician come out to check on the problem. 
Buzzing, smoking, melting and heat. Buzzing sounds in connection to your electrical panel, light fixtures or receptacles is a sign of a problem. If you notice buzzing, melting, smoking or heat on any electrical panel, switches or receptacles, get help from an electrician as soon as possible, and stop using that receptacle or switch. Describe the problem to the electrician, because they may have you cut power to that circuit until they come out. 
Find the Right Electrical Contractor
Finding the right electrician for your business may require vetting and a little research, but once you've found an electrician you can trust, you'll always know who to call when there's a problem or work to be done. 
Licensed. Know your state's licensing requirements and hire someone who has the proper credentials. Here in Texas, you'll want your electrician to have a license number you can look up on the state's verification website. 
Reputable. A good electrician will be award-winning, recognized in the area where they perform services, and recommended by previous customers.
Mature business. While new electricians may have the skills, mature businesses know how to handle the administrative aspects of running a business. They'll have the customer service policies, streamlined scheduling practices and billing policies to help ensure a good experience for clients. 
Good communicator. Communication is an important part of meeting the needs of customers. When you meet on site to discuss a job, your electrician should have the knowledge and communication skills to discuss the issue at hand. Take notice of the questions they ask, how engaged they are, and whether you two are on the same page.  
Offers a range of services. Hire an electrician that can meet your business's unique needs. Look for an electrician that offers bucket truck services for reaching outdoor lighting and signage, can handle wiring for your business data center, performs machine and motor control installations and more. 
Emergency electrical help available. If the electrician isn't available on an emergency basis, then they're not available when you really need them. Keep looking until you've found an electrician that offers emergency services.
Common Electrical Problems In Commercial Structures
These are the common problems that commercial building owners see in their commercial structures:
Dead outlets. Dead outlets can create overloaded circuits by forcing more electrical appliances and devices onto fewer receptacles. Dead outlets are common in older buildings, and may be the result of circuit overload or disconnected wires. 
Insufficient power. If the building was built with insufficient electrical service for a modern business, the entire breaker box may need to be replaced. 
Disorganized electrical panel. A well-organized electrical panel will have circuits dedicated to specific areas of the building. The panel itself will be well-labeled. This enables your building to cut power to specific parts of the business on a moment's notice. Disorganized panels are a common problem in buildings where many changes and tweaks have been made to the panel over time. 
When to Get an Electrical Contract
Look for a commercial electrician that offers electrical contracts for businesses. The contract may provide regular electrical inspections, preferred rates and preferred scheduling. Get an electrical contract if you need regular electrical services and don't employ an in-house electrician, or if your business regularly experiences electrical trouble. 
Here's what to look for in the contract:
Preventative maintenance information. This should include detailed descriptions of comprehensive maintenance to be performed and the maintenance schedule. 
Systems are kept up to code. Your electrical systems need to be kept up to code for the safety of your employees, customers and others in your building. The contract should include details about how systems will be kept up to code while under contract with your electrician. 
System will be kept tidy. The contract should include information about how system will be kept clean, tidy and organized so future electricians can do the work on the wiring and other components of the electrical system. 
Should You Perform Electrical Work In-House?
While some businesses do choose to perform electrical work in-house, this is not an option for businesses that don't employ an experienced, licensed, qualified individual. Asking unlicensed electricians to perform complex electrical tasks could result in code violations that could devalue your property or even create a fire hazard. If you are going to perform electrical work in-house, follow these tips:
Hire a qualified individual with electrical training to be a permanent member of your staff
Perform work according to the local building codes
Get permits whenever required 
Hire the Right Electrician for Your Workplace
Add-All Electric has been providing electrician services in the Dallas Fort Worth area for fifty years. We offer a range of commercial electrical services, including electrical contracts for commercial clients, electrical inspections, bucket truck services and more. For commercial electrician services in Texas, call today.