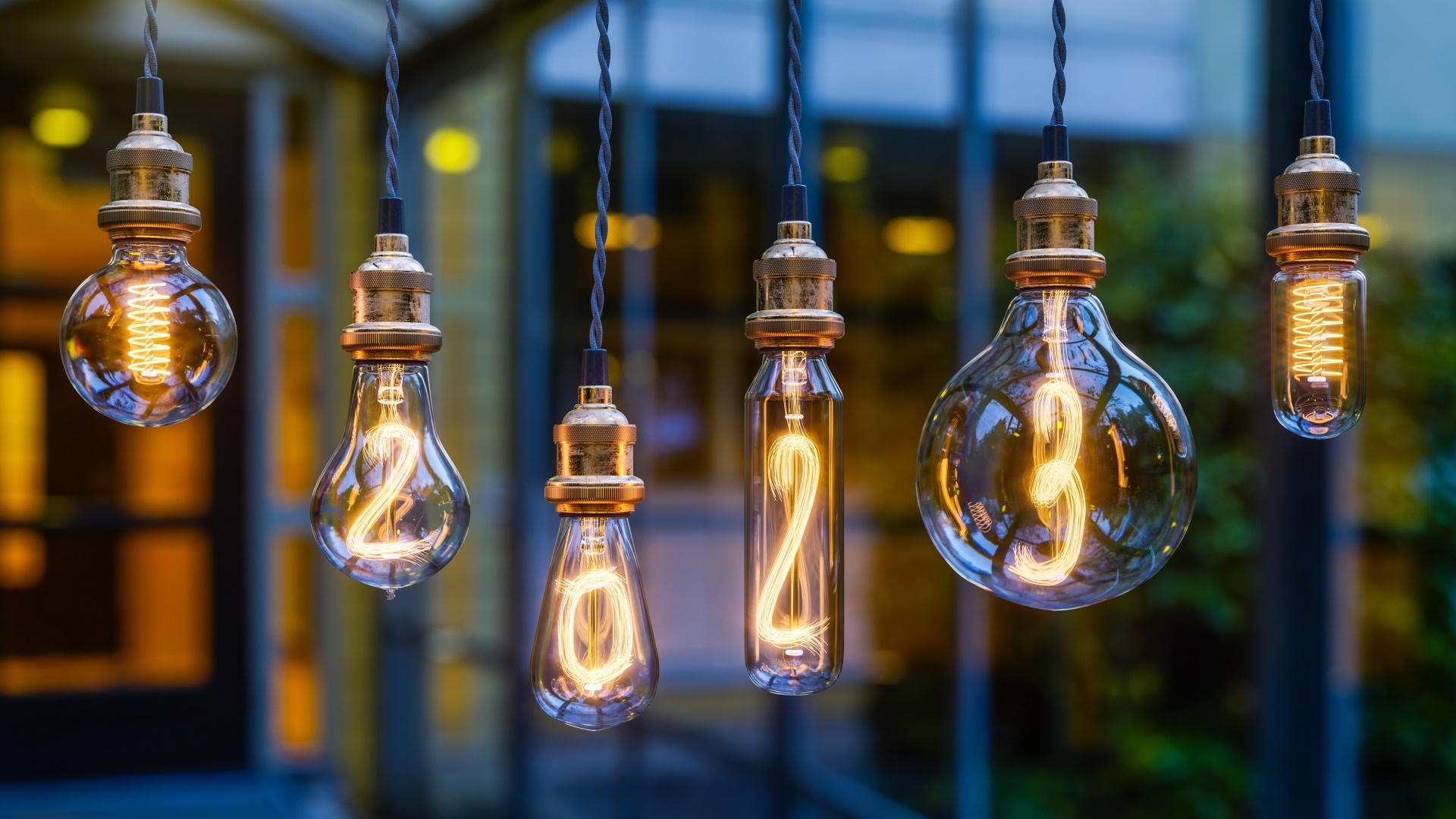 2023 Electrical Maintenance and Upgrades Calendar
2023 is here, and with the new year comes a new opportunity to take care of your home's electrical system. Electrical maintenance can seem overwhelming, but if you divide the tasks and perform them over the course of a year, your job becomes more doable. In this article, we'll go over twelve months of electrical maintenance to perform in 2023. 
January: Upgrade to GFCI and AFCI Outlets
GFCI stands for "ground fault circuit interrupter." This type of outlet monitors the circuit for ground faults and, if one is detected, shuts down the outlet nearly instantly. GFCI outlets are designed to prevent electrocution, and are commonly found in parts of the house where moisture is present (bathroom, kitchen, basement, etc). 
AFCI stands for "arc fault circuit interrupter." This outlet monitors for arc faults and shuts down the outlet if an arc fault is detected along the circuit. These outlets can help prevent house fires. AFCI outlets are commonly found in parts of the house where GFCI outlets are not found, such as dining rooms, bedrooms, closets, rec rooms, dens, living rooms, bedrooms and so on. 
Both types of outlets are a valuable feature for your home. Now is the time to upgrade if your home lacks either type of outlet. 
February: Hard Wire Your Home's Smoke Detectors
Hardwired smoke detectors are better than battery operated smoke detectors because they have two power sources, which means that even if one power source fails, the second power source is available as a backup.
Replacing your home's battery operated smoke detectors with hardwired models provides an extra layer of protection for your family. Some new models connect with your smartphone - be on the lookout for these devices when you're shopping for new detectors for your home. 
March: Get Rid Of "Permanent" Extension Cords
Extension cords can fail easily, so they aren't supposed to be a permanent part of your home's wiring system. If you've been using extension cords on a long-term basis, then you could be putting your home at risk.
Ask yourself: why are you using extension cords? Is it due to a lack of outlets in parts of your house where they're needed? If so, then it may be time to install more outlets. Contact a residential electrician to get started with outlet installation.  
April: Inspect Your Home's Electrical Panel
Check your home's breaker box for signs of age or deterioration. Look for corrosion, smoke or soot, signs of fire damage and moisture in the vicinity of the electrical panel. Listen for buzzing noises. These are signs of failure in your home's electrical panel, and could be a fire hazard. If you're seeing anything of concern, have the problem diagnosed by an electrician. 
May: Install a Whole-Home Backup Generator for Use During Storms
We saw the damage that power loss can cause during the ice storm of 2021. Improper use of portable generators caused carbon monoxide-related deaths during that storm. 
Whole-home backup generators have increased in popularity in recent years. They're powerful enough to run the entire house, and they lack danger of portable generators. Are you ready for another big storm? Install a whole-home generator to protect your house and family. 
June: Unplug Unused Appliances and Devices
Many devices continue to use small amounts of electricity even when they appear to be off. Take time this June to unplug unused devices and save power for your home. Alternatively, you can also install smart power strips designed to cut power to devices that consume power even when off. 
July: Label Your Home's Electrical Panel
Your home's electrical panel delivers power to the entire house, but do you know which circuit controls which parts of your house? Many homes have improperly or poorly labeled electrical panels, which can cause inconvenience and even danger when performing electrical upgrades. Take time this July to map your home's electrical panel and record what outlets each circuit controls. 
August: Install Smart Outlets
Smart outlets give you more ability to control when an outlet is on or off. Using a smartphone, you can set a schedule for your smart outlet, turn off a smart outlet from anywhere you have data access, and schedule certain devices to turn on at times that are convenient. For example, you might use your smart outlet to turn on the lights in your living room at night while you're out of town, to make your home look occupied. Smart outlets are often sold in packs of two or three. Buy a few and see how you like them, then install more if you decide they're worth the cost. 
September: Install a Smart Thermostat
Smart thermostats are clever devices that can save money and energy during the heating and cooling seasons. Many smart thermostats have the ability to learn your preferred temperatures, and will automatically adjust the temperature according to your preferences, using energy saving methods when you go to bed. Some smart thermostats even know when you've left the house and will switch to energy saving measures while you're away.
To save money on your heating and cooling costs, have an electrician install a smart thermostat. Not all smart thermostats are created equal, so do your homework before purchasing a model that meets your needs. 
October: Check Appliances Have Dedicated Circuits
A dedicated circuit is a circuit with only one outlet dedicated to a major appliance. Dedicated circuits ensure that the appliance gets the energy it needs without sharing energy with smaller devices.
This protects your appliance and smaller devices from energy surges, and also helps prevent circuit overload. Your electric stove, refrigerator and dishwasher are all examples of appliances that need a dedicated circuit. Check these appliances and, if they don't have their own circuit, get this checked by an electrician. 
November: Buy Outdoor Extension Cords for Holiday Lights
The Christmas season is right around the corner! If you decorate outside for the holidays, this is a good time to ensure you have all the tools you need - including outdoor grade extension cords. Check your extension cords for frayed wires and damage, and replace any cords that need it. Buy as many outdoor extension cords as you think your outdoor decorating will require.
December: Test GFCI Outlets
GFCI outlets can go bad, just like any other fixture in your home. You can test your GFCI outlets to ensure that they're still working. To test a GFCI outlet, push the "test" button in the center of the outlet. You should hear a clicking noise. This trips the circuit and cuts power to the outlet. Plug in a device like a lamp, then turn it on. The lamp should not get power from the outlet, so the light should not turn on. Next, push the "reset" button. This should restore power to the outlet. 
If the test button does not cut power from the outlet, or if the reset button doesn't restore power to the outlet, then your GFCI outlet is not working. Have it replaced by an experienced, trustworthy professional.
Find Your Preferred Electrician for 2023
With all of these electrical home upgrades in your calendar, you'll need to find the right electrician to help you out. Look for a professional that's licensed, bonded and insured. Check references and rates. Shop around! The right electrician should be someone you can afford, but not an electrician that cuts corners or performs low-quality work. Find an electrician with a good reputation in your community. 
Once you've aligned yourself with the right electrician for your projects coming up, getting the work done is just a matter of calling to schedule. Working with Add-All Electric is easy. We help homeowners in Dallas/Fort Worth and the surrounding area. See our service area page to find out if you live in our service area, or call (972) 254-1158 to schedule an appointment.